40 years of expertise in power units for electromagnetic vibratory feeders.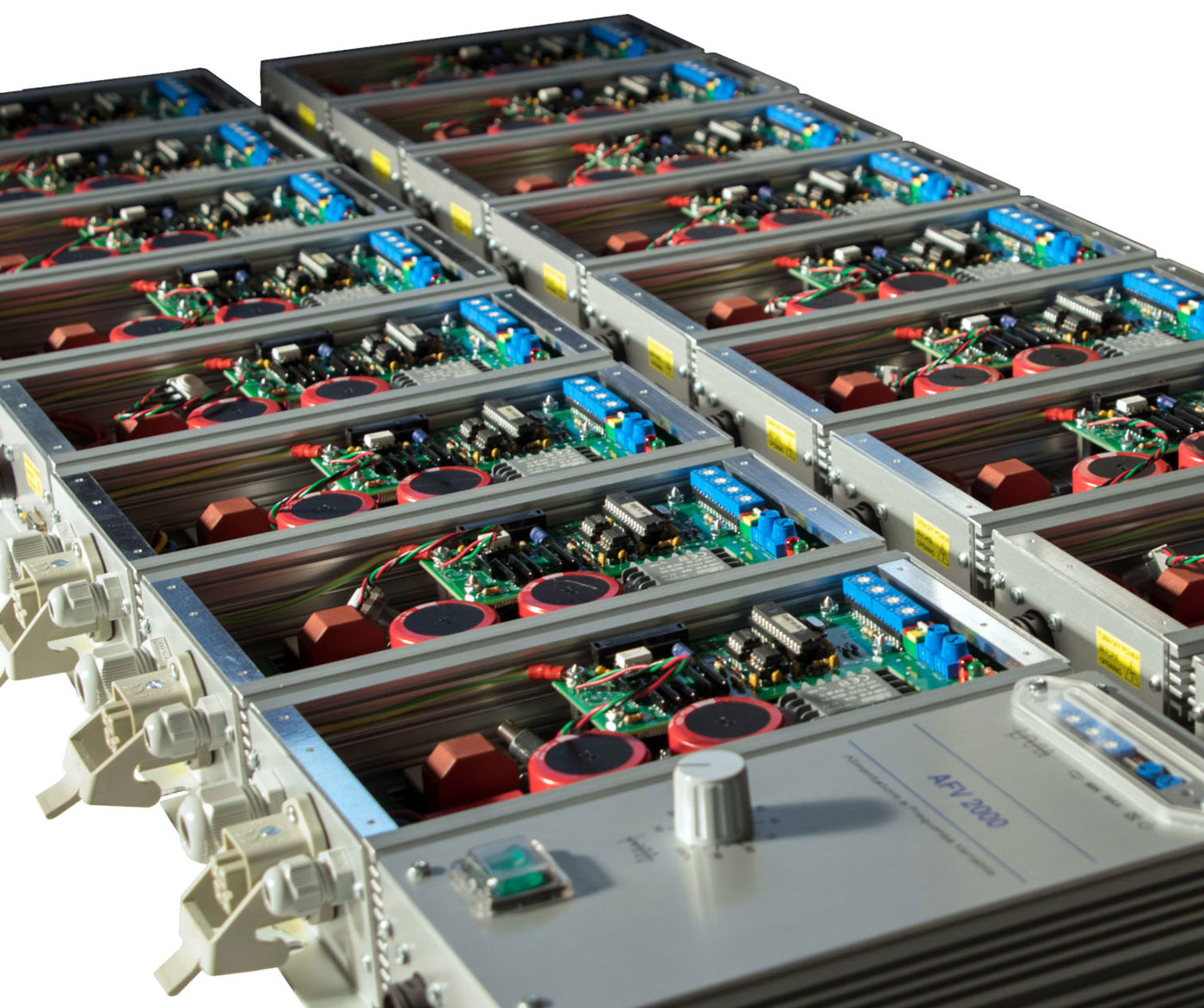 Founded in 1983 in the heart of the Italian packaging valley, Digisystem boasts 40 years of expertise in designing and manufacturing control systems for electromagnetic vibratory feeders. It has been one of the first manufacturers of variable frequency power units for vibratory feeders, which allow to find  the natural resonant frequency of the vibrating system.
Digisystem has a long standing collaboration with the leading vibratory feeders manufacturers, for an optimal integration of the control system with the mechanics to be managed. It counts among its clients the most important manufacturers of automatic machines for the pharmaceutical and medical, food, automotive, cosmetic, electro-mechanical, and other sectors.
A good price/performance ratio is the result of many factors: a design that starts with a careful analysis of customer needs, an optimized warehouse management, and a streamlined manufacturing structure.
Our devices are just a small part of the system they are mounted on, but they can make a big difference in its efficiency. That's why we use quality components and have manufacturing and testing procedures attentive to the details.
Fast deliveries, the ability to order small quantities of product, and the possibility of custom versions: in an increasingly complex and volatile world, it's strategic to be able to rely on a supplier that simplifies the management of the unpredictable.
What are electromagnetic vibratory conveyors?
Used in a wide range of applications, electromagnetic vibratory conveyors are one of the most economical and versatile systems for handling and transporting the most diverse products. They can be linear or bowl shaped, and are used for managing transport, orientation, selection, and singularization of the components handled by assembling and packaging machines.
To achieve optimal performance from the mechanical structure of an electromagnetic vibratory feeder, it's essential to use a power unit designed to precisely and reliably control its working parameters. The most sophisticated control systems are able to manage any sensors for accumulation lines or bowl filling level, and more generally manage the complete system as a whole.